LAMIACEAE formerly in VERBENACEAE

Spirit Vine

Dioecious

ENDEMIC
This plant has an upright structure with a one rooting point. The leaves are very tomentose.
Moldenke noticed the difference between the other Aegiphila sp. collected by Hitchcock from Grand Cayman January 1891 and called it a (Downy form).
Moldenke identified it to be a new species in 1930.
Although there are no annotation to the Type pressed specimen collected by Hitchcock in 1890 from Grand Cayman on the expedition to this Caribbean Islands for the Missouri Botanical Garden. These description relates to the Chicago Field Museum Type specimen #228141 seen here below.
I have seen in person the Type specimen in person and noted that two species were on the same sheet. The description above shows the physical differences of both species; The lenght of the male anthers (Shorter), shape (Obtuse) and (Densely tomentose) hair on both sides of the leaves for Aegiphila "Downy Form".

This East End male has put out a fruit December 8th 2014
The calyx is 2 mm wide and it's corolla is 11 to 12 mm in length with four sessile stamens.
This North Side female has produced many similar fruits.
The calyx is 2 mm wide and a corolla of 11 to 12 mm in length with a compound pistil (Female organ); the two long filaments that can be seen here. This female specimen is known to clone itself by growing new shoots at exposed roots points.


Photograph ©Dr. Paull Berry with Dr. Kent Kainulainen

Photograph ©Dr. Paull Berry with Dr. Kent Kainulainen

Photograph ©Dr. Paull Berry with Dr. Kent Kainulainen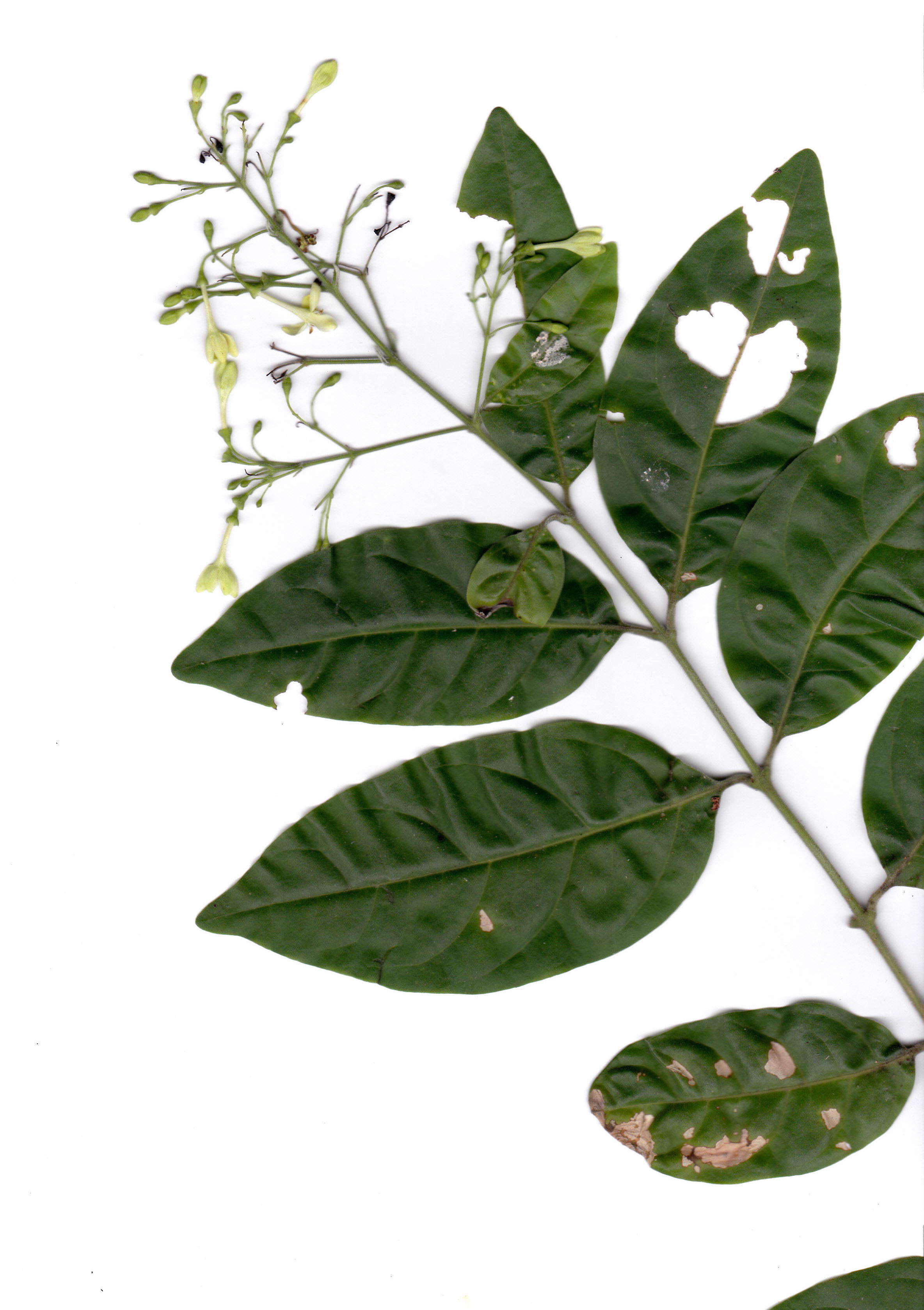 Chicago Field Museum Type #228141 for Aegiphila caymanensis
Aegiphila "Downy Form" is seen here on the upper left and Aegiphila caymanensis is on the lower right.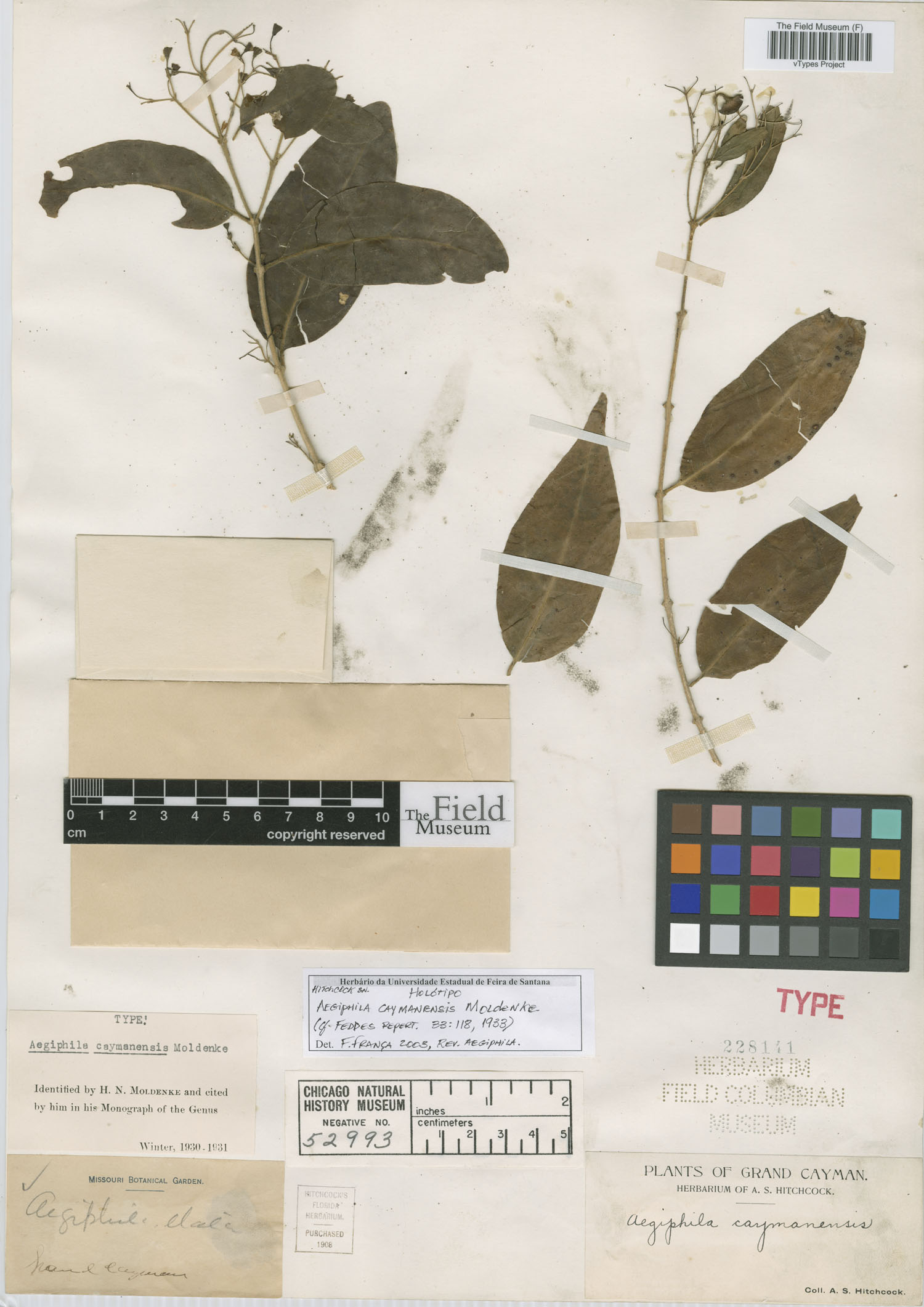 Flowering time; It will be in bloom several times during the year but it will only fruit if there is a male near by.
Distribution; GC; East End, North Side and Brazil
Habitat; Dappled shaded Woodland in good soil of decomposed leaves.
Status; Threatened and at very high risk; Only three specimen are known.
Notes; Dioecious shrub with one rooting point; Sessile anthers on male blooms, the female has compound filament pistil. The densely pilose to tomentose leaves on both sides are cuneate at the base and obtuse at the apex.