SAPINDACEAE

Hop Bush

Dioecious or monoecious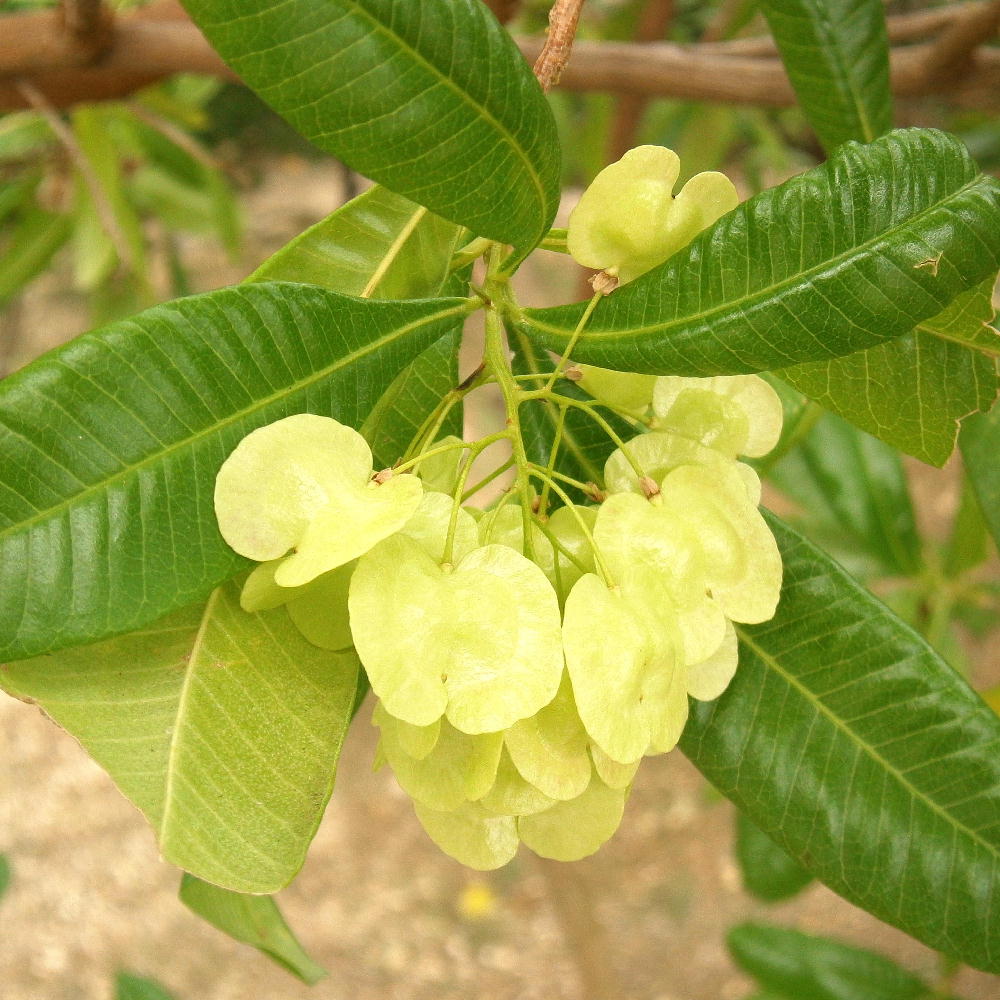 Flowering time; Spring and summermany times a year
Distribution; It is believed that human settlements have place the origin of Dodonaea viscosa to be in Australia, but this genus occurs throughout the tropics and subtropics. Outside Australia, two varieties have been recognized: var. viscosa, which in Africa occurs naturally along the coasts of West Africa (from Senegal to Nigeria) and East Africa (from Kenya to Mozambique), and in Madagascar; and var. angustifolia (L.f.) Benth., which occurs naturally from the Democratic Republic of Congo in the west to Ethiopia and Somalia in the east, and South Africa in the south, and also in Madagascar. The latter variety is cultivated in Ghana, Nigeria and Cameroon. Both varieties are pantropical.
Dodonaea viscosa is not an obvious plant for deliberate planting, but its widespread range and similar patterns of uses in different countries may be partly explained through human distribution. (* Plant Use)
It is locally found on Grand Cayman and little Cayman
Habitat; It is found in disturbed coastal bushland, on the landward side of mangrove forest, on sand dunes and coral rock mostly just above the high water mark. It is salt, drought tolerant and wind tolerant
Status; Infrequent
Notes; Horticulture potential: This 5' X 5' bush is a good plant material for ocean front landscape. It was often used to make beer and for its medicinal properties by settlers world wide.
The leaves and papery seed pods will add texture and interest to an otherwise limited plant selection for ocean front